What is Mental Health Awareness Week?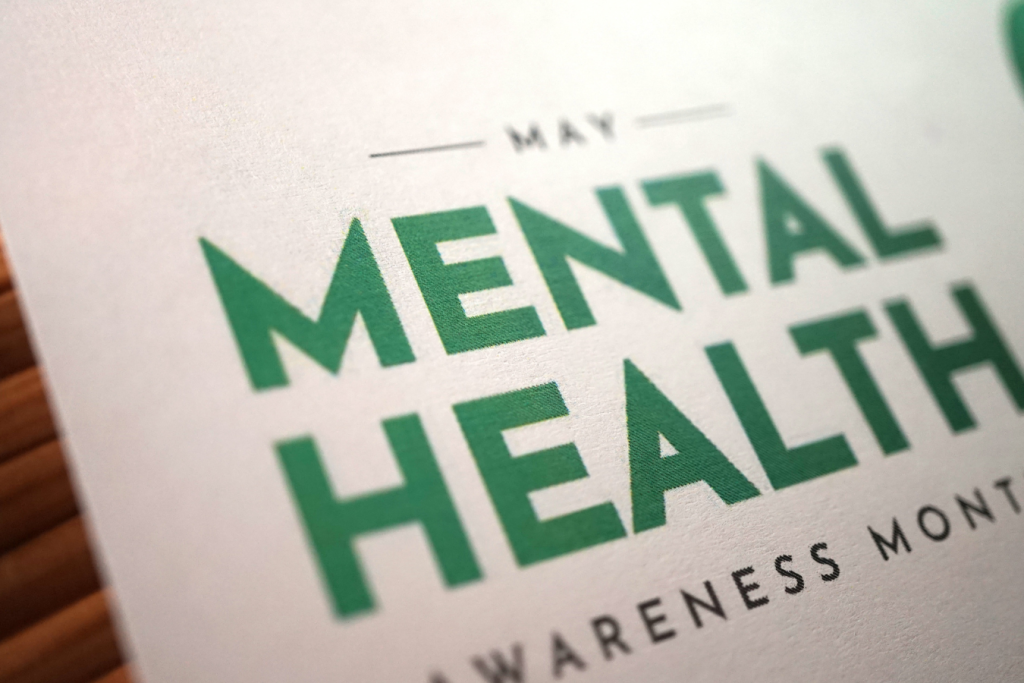 It's a seven-day period organised by The Mental Health Foundation that is intended to raise awareness about how your own mental health can be affected, and to highlight the prevalence of mental health issues across society.
It's also intended to start conversations about mental health issues and to de-stigmatise the issue as a whole.
For 2023 it runs from the 15th to 21st May.
What does the data say?
A recent survey carried out by the Mental Health Foundation indicated that the UK population was "experiencing widespread levels of stress, anxiety and hopelessness in response to financial concerns", which is probably not overly surprising given the current cost of living crisis.
That survey was carried out in November 2022 and took in the responses of 3000 adults in the UK, which indicated that:
29 % of respondents experience stress;
34% of respondents experience anxiety; and
10% of respondents said they felt hopeless because of financial worries.
However, despite that handy reminder of how common mental health issues can be, the causes of stress are perhaps the most important part of the survey, as they included:
Unable to maintain their standard of living (71%)
Unable to heat their home (66%)
Unable to pay household bills (61%)
Worried about being able to afford food (50% generally, 67% in younger adults)
Other common causes of stress included work (either commitments or risk of losing a job), health (of the respondent or a family member) and existing debts.
These points are important because they are things that pretty much any individual can experience or worry about at any given time, even more so currently in the UK due to the ongoing economic situation.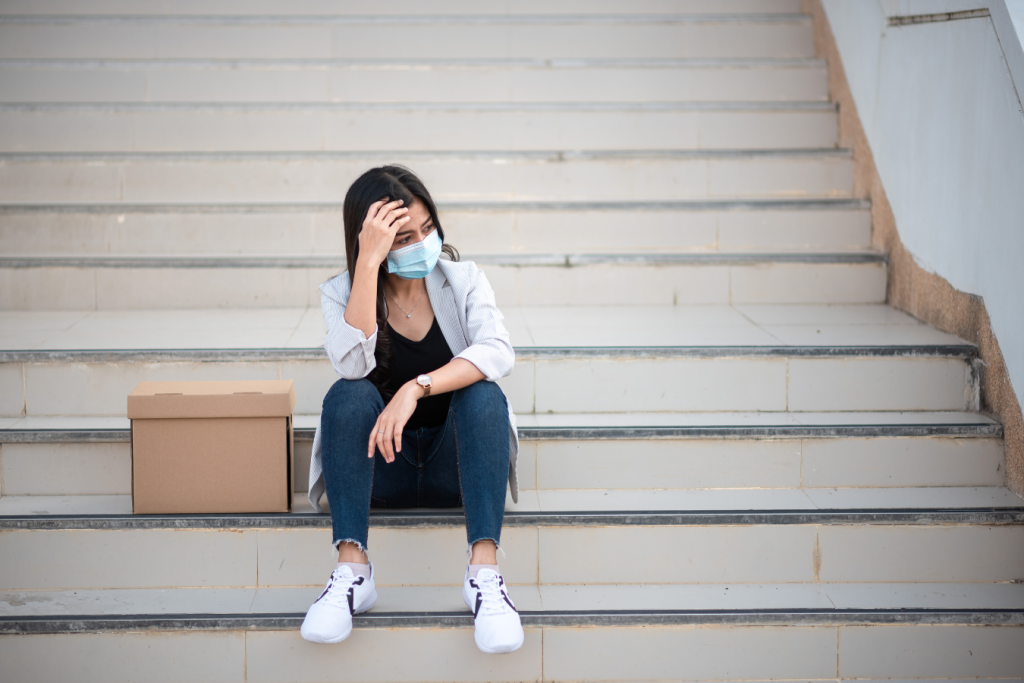 Who experiences mental health issues?
Anyone can have problems with their mental health, just as anyone can have problems with their physical health, yet mental health is much less discussed, is often seen as a taboo subject, and, if it is a long-term illness, is frequently filed away with other invisible disabilities in an effort for society at large to pretend that it doesn't exist.
Which is unfair, really, especially when you look at research by organisations such as the NHS, which shows that around 1 in 6 adults meet the criteria for a common mental disorder.
Or, as paraphrased by the Priory Group, around 1 in 6 people "experience symptoms for common mental health problems… in any given week in the UK."
Now, granted, that NHS survey is from 2014, reported in 2016, and those numbers will have changed since then, but I cannot believe that those numbers will have decreased considering everything that's happened since then.
You know… Brexit, Covid, the cost of living crisis to name just three.
Interestingly, according to the government, a new survey of this extent is planned for sometime in 2023, so it will be interesting to see how the numbers have changed over these eventful years when the next report comes out.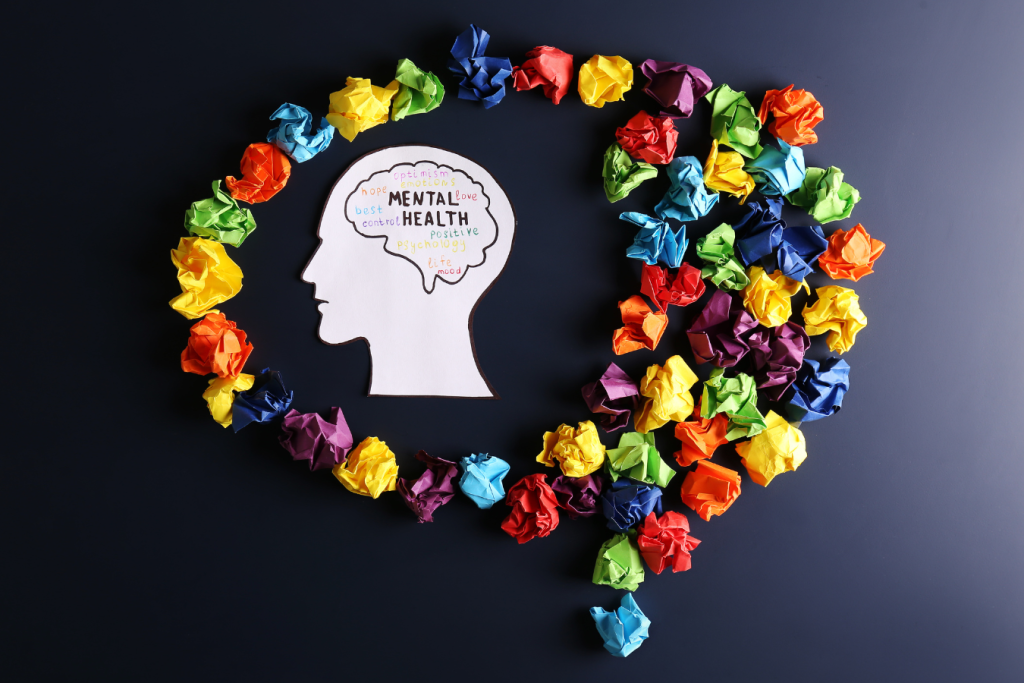 So why don't people do anything about mental health issues?
A whole heap of reasons, right at the top of which are things like the current increased stress on the NHS and reduced funding for social care systems by the Government (as a general entity, not just the current incumbents of Westminster).
Going back to that NHS survey, despite around 43% of adults thinking that they have had or currently have a diagnosable mental health condition at some point in their life, 61% of adults with mental health problems don't access treatment.
Some of that is lack of access to care, via the NHS or other systems, some of it is down to stigma, and some of it is down to old fashioned things like "I don't want to be a bother", or "everyone goes through this", or "it'll go away eventually".
And I mean, even if it does eventually go away like something such as a cold would, firstly you don't deserve to feel miserable all that time, and secondly, even for a cold you'd reach for the painkillers or the hot lemon, right? So why not look for things to help you when you're having mental health problems?
And a lot of people do go through mental health issues, it's true, but here's an idea: everyone is deserving of help when they've got a problem.
What can we do about it?
Well, first of all, to pinch a phrase from an old advert, it's good to talk.
Whether that's to a professional or to a friend or to a loved one, talking through something can reduce anxiety and give you a new perspective, even if it doesn't immediately bring about a solution just the knowledge that you're not alone really does help.
For example, ITV have been running their Britain Get Talking campaign for a little while now in conjunction with Mind and Young Minds charities, which has definitely helped raise awareness of mental health issues for a lot of people.
For some folks, talking to their GP is also a good place to start. Potential issues around even getting an appointment aside, they have access to professional resources that many people don't, can refer you direct to other services within the NHS, and can provide concise lists of resources that can be tailored by them to your specific needs.
There are multiple charities out there that offer access to resources to help with your mental health – some of these are free of charge but may require self-study, others are paid-for services such as counselling.
You can also access private professional, paid-for therapy and counselling services if that's something that you think will help you best, and is within your budget, however, that's really not a point I'm personally able, willing or feel comfortable to advise upon.
What I do feel comfortable doing, and what I've done below, is to pull together a list of links and resources for you to access, all neat and tidy and in one place.
All the links open in a new browser window and go direct to the listed resource.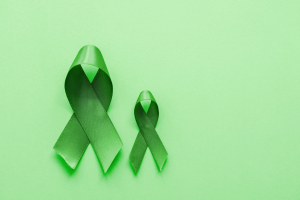 Links & Resources
General Resources:
The Mental Health Foundation
Information on Mental Health Awareness Week 2023 and it's core aims is on the MHF Website, and they also have a great Get Help page with links to other resources.
ITV's Britain Get Talking Campaign
More details can be found on the ITV website.
Mind
Have a lot of information and support on the Mind Website, as well as an infoline number (which is 0300 123 3393)
Young Minds
Similar to Mind but aimed at young people and teens, they also have information for parents, teachers and the like about how to suppport young people with mental health issues on the Young Minds Website.
Anxiety UK
Have helpline services available by phone, text and an online chatbot service, details of which are on the Anxiety UK website.
CALM ( the Campaign Against Living Miserably)
Have a late night helpline and chat bot available 5pm to midnight every day of the year. Can be accessed by phone (0800 585858) and on the CALM website.
Construction Industry Specific Resources:
The Lighthouse Club
This is a construction industry specific charity that provides multiple different types of support for construction workers and their families. They have local clubs across the UK and Ireland and an industry helpline.
They can be contacted by phone in the UK on 0345 6051956 and via the Lighthouse Club Website.
Benevolent Funds
Many professional organisations also have Benevolent Funds (usually charities aligned with the parent organisation) that are free to access for members of that professional body and who are able to provide help and resources.
What is available from each depends on that professional organisation, so you're best off giving them a call or looking through their website, but I've linked a few of the more obvious construction industry ones below.
The Chartered Association of Building Engineers: CABE Benevolent Fund
The Institution of Civil Engineers: ICE Benevolent Fund
The Chartered Institute of Building: CIOB Benevolent Fund
The Institution of Structural Engineers: IStructE Benevolent Fund
The Royal Institution of Chartered Surveyors: LionHeart Organisation
Other Resources:
If you or your company want to do more to help out in the workplace, the Barnsley & Rotherham Chamber of Commerce is offering access to a course to train as a Mental Health First Aider. The cost is £325, and it is a two day course, held online, and the next available date is the 17th May 2023, though there are other dates available later in the year, with more details available through the Chamber Website.
The Chartered Association of Building Engineers (CABE) is hosting an online Mental Health Awareness Webinar on the 16th May. You need to be a member to access this, but the details are on the CABE Website.
Mental Health UK also have a series of webinars (available online after the date if you miss the live event) that discuss Mental Health in the workplace, available on the Mental Health UK website.
References Cited Above:
Mental Health Foundation Survey: link.
NHS AMP Survey: archive link.
Priory Group Mental Health Statisticks: link.
Mind Mental Health Statistics: link.
Commons Library Statistics: link.