Mrs Murray was a past Client of ours, for whom we had provided structural design assistance approximately five years before in regard to alterations to her property. She contacted us in a state of some distress, as builders working to erect an extension to the adjoining property had entered onto her property and had erected scaffolding along her side access pathway without her permission.
They had also caused damage to her path (during the process of constructing foundations for the extension – in so doing, also creating an unauthorised trespass) and also caused damage to the cable leading from her satellite dish into her home, cutting off her TV signal.
Unauthorised scaffold and access
The images below show the state of Mrs Murray's property when we first arrived. As well as causing damage, the scaffolding prevented Mrs Murray from bringing her dustbin to the front of the property on collection days. The builders had even taken down a section of garden fence and created an impromptu "gateway" to gain access onto her property whenever convenient (i.e. to them).
Also, some elements of the work fell subject to the Party Wall etc Act 1996, which should have required the service of Notice upon Mrs Murray not less than one month prior to commencing those works. No such Notice had been served. As such the matter became what is known as a party wall dispute.
Project Profile
Project
19 Dalewood Avenue, Sheffield
Type
Residential
Client
Mrs A Murray
Services
Includes:

Party Wall Surveyor,
Access License services
Unauthorised Scaffold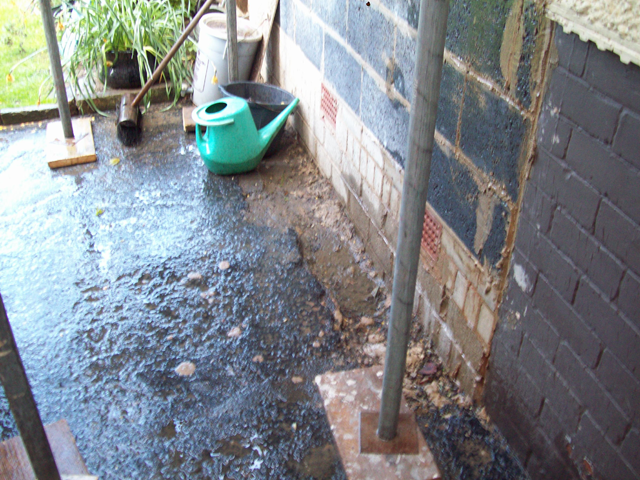 Damage to footpath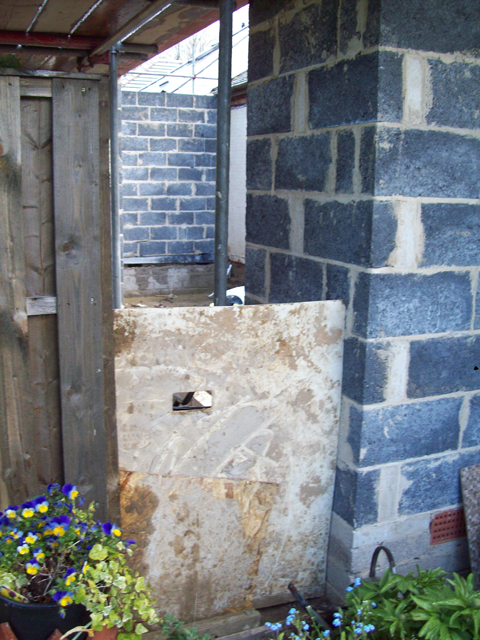 Unauthorised access 'gate'
…I phoned Rhys Taylor on the Monday and he came to see me on Tuesday at 8.30 am. It was such a relief to feel that I could now gain control of my property.

Rhys was a tremendous support during this whole process. He was always contactable and I cannot thank him enough for his help. He is a real expert on dealing with neighbour disputes and issues under the Party Wall Act and Scaffolding Licence Agreements. His work carried out with speed, calmness and great professionalism

I can highly recommend Rhys and his company Taylor Tuxford Associates for a wide range of expertise and a friendly and professional service…
We became involved in the matter and immediately made formal contact with the neighbouring owners, demanding that work should cease immediately. They eventually agreed that not only had they caused a trespass and damage, but also that they were in breach of their statutory duty under the Party Wall Act to serve formal notice upon Mrs Murray prior to starting work.
In conjunction with the professional surveyor appointed by the neighbouring property owners, we successfully resolved the disputed matters and arranged compensation to Mrs Murray for the damage caused to her property and, we also drew up and agreed a Scaffold Access License Agreement setting out the terms upon which the neighbouring owners and their builders could complete the works, whilst returning full control of the situation to our Client.
Call us on 01709-730-780 or email us with any queries to see how we can help you with your next building related project.