Michelle Tuxford is an experienced Architectural design technologist with more than 25 years' experience in the construction industry.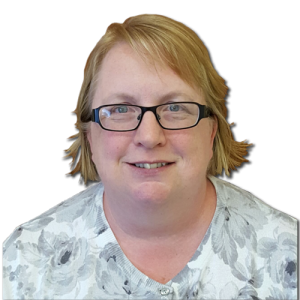 Michelle Tuxford – Architectural Technologist and Building Engineer
Her wide ranging portfolio includes Commercial Buildings, Industrial Units, Community Buildings, New Build Houses and apartments, and numerous alterations and extensions to domestic properties.
Professional Qualifications
She joined the Association of Building Engineers (ABE) in February 2008 via the professional interview route. She was elected as an ordinary member of the ABE Yorkshire and Humber Regional Management Committee in January 2009 and was subsequently elected to the role of Regional Secretary. The ABE attained Charter status in January 2014 and is now known as the Chartered Association of Building Engineers (CABE) and Michelle has been re-elected as regional Secretary.
Michelle's experience and ability were recognised in 2008 when, in conjunction with Rhys Taylor she was awarded the inaugural LABC Built In Quality award for the best extension of a domestic property, transforming a four-bedroom detached house in Rotherham into substantial six-bedroom home.
She completed a six year part-time degree in Architectural Technology in the summer of 2015 at Sheffield Hallam University and was pleased and proud to have achieved a First. Michelle decided to study for the degree course as part of her commitment to life long learning, and she also wanted to expand her knowledge in the ever evolving field of Architectural Technology, to challenge her preconceptions and to develop an understanding of the industry's emerging innovations and techniques.
Personal Life
Michelle lives on the outskirts of Rotherham and is married to Roy and together they have a son, John. She is also an active founder-member of an independent charity fund-raising group called Blu Crew, who have primary ties to Bluebell Wood Children's Hospice. Her role within this Group has expanded recently and so aswell as being the group's Secretary she is heavily involved with planning and producing their entertainment events. At Christmas you can usually find them singing carols in Meadowhall, amongst other places. They had a very successful 2016 Christmas carols campaign and raised £9000 for the Hospice.
Favourite Quote
Growing old is compulsory; growing up is optional.