Amongst our other services, we also have qualified and experienced Party Wall Act surveyors within the company. Read more below or Contact Us for more information if you're uncertain whether or not the Party Wall Act applies to your planned building works.
The Party Wall Act has been in force since 1st July 1997, but many members of the Public remain unaware of the potential implications of the Party Wall Act upon their project until it is too late. Also, many building professionals know only a little about the potential financial and time implications that the Party Wall Act may have upon a project.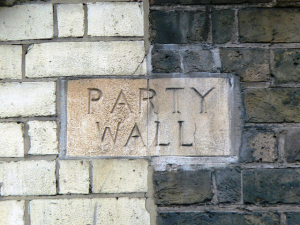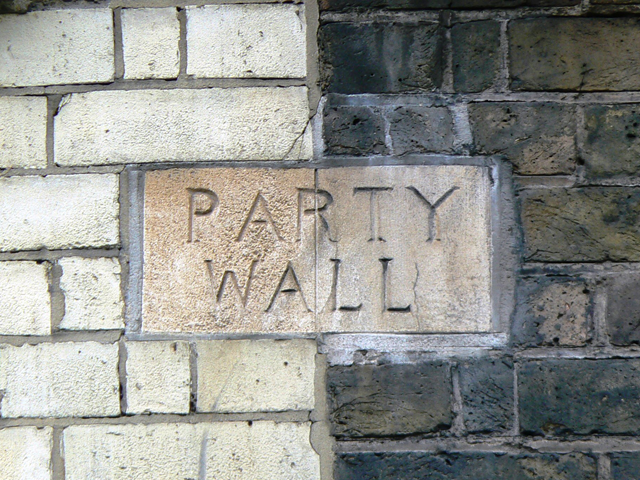 It is possible that the Party Wall Act may apply if you are carrying out improvement/extension works to your property, if you are building a completely new structure, or, if you are doing any of the following:-
Building a new wall astride or touching the boundary between your property and the adjoining one, or;
Carrying out works to an existing party structure, or;
Excavating for any reason within a distance of 3 metres (approximately 10 feet) from an adjoining owner's structure (or potentially, also within 6 metres for deeper excavations).
If the Act applies to your works you may need to serve a formal Notice on the adjoining property owner potentially as much as two months before you start work and, you will need to secure the adjoining owner's written approval for those works, before you can start.
If your neighbour is intending to start work on a project, the Party Wall Act may apply to those works, giving you certain rights that your neighbour should observe.
If it is possible that the Party Wall Act may apply to your project and you should seek early advice from an experienced and qualified Party Wall Surveyor.
Failure to observe and comply with the requirements of the Party Wall Act could cause unexpected delays and incur you with significant additional costs in specialist fees that you might otherwise be able to legitimately avoid.
We have an experienced and qualified Party Wall Surveyor who can assist you in the following ways:-
Advise you on how to prepare and serve Notices on your neighbour(s). If your neighbour disputes your Notice, you may incur unexpectedly high fee costs;
Advise you how you reduce the risk of such costs by making sure your Notice is properly prepared and the project is clearly explained to your neighbour.
If you have been served with a Notice by a neighbour you are required to reply in writing within 14 days of the date of service. If you do not do so then the matter may pass into a formal Dispute, meaning that one or more professional surveyors will need to be appointed to determine the dispute and subsequently make an Award. You must state whether you agree with your neighbour's proposals or not. If you are in doubt, please contact our office and we shall be pleased to advise you how to respond. It is possible that you may be able to prevent your neighbour from incurring significant and unnecessary additional fee costs and thus, maintain your existing good relationship.
We may also be able to advise you whether your neighbour's proposed works will be likely to have an adverse impact upon your own building or structure and what, if anything, you can do about this, under the provisions of the Party Wall Act.
The Party Wall etc Act 1996 applies to many different types of works, not just to "party walls" themselves. If you are in any doubt, call us now for some sensible, impartial advice on the potential implications of the Party Wall Act upon your property.
A recent client had this to say: –

I have used Rhys Taylor recently as we were not sure of the exact ins-and-outs of serving notice under the Party Wall Act. Straight from the off, Rhys has been brilliant. He has spent a long time on the phone discussing said act, and how it would effect our situation. He initially advised us on all courses of action, including ones where he would not profit in any way. After formally appointing Rhys, he has always responded very promptly, and has been very, very helpful. We have been very happy with the service given, and Rhys is a genuine, honest and also very knowledgeable Professional.