Site Investigations are most commonly required in cases where a simple visual inspection has failed to identify the true cause of building damage / movement.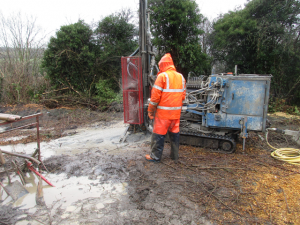 Site Investigations can take several forms including, as examples:-
Desk-top studies of historical mining or geological records
Detailed site level and topography surveys
Excavating trial pits to determine the size, nature and depth of a building's foundations
Drilling boreholes to obtain accurate data on the deeper strata below foundation level
Laboratory testing of soil samples recovered from trial pits and boreholes
Internal visual surveys of buried drainage pipes, using CCTV camera equipment
We will engage the most appropriate specialist contractors and provide expert supervision of the works on site and an interpretative report and recommendations based on the site investigation output data.
Call us on 01709-730-780 or email us with any queries to see how we can help you with your next building related project.