The Building Regulations, which control the way we build in the UK, are divided into several parts or approved documents which offer guidance on achieving compliance. These Approved Documents are constantly under review and evolving.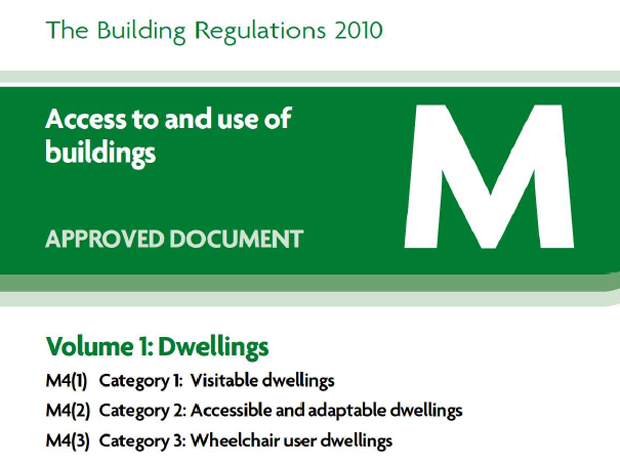 Approved Document Part M
Part M, which deals with access to and use of buildings, was recently updated, introducing several new standards for new build homes. These new standards are intended to make homes more adaptable to accommodate potential future needs of homeowners and to improve overall wheelchair accessibility.
In order to acheive this they have introduced a higher level of standards for some types of development, which will be assessed and triggered by the Local Planning Authority.
Some of the higher levels of standards that you may be asked to provide include, amongst others: –
that all external doors to the property must have a level threshold (only one is required under the base standard).
that at least one off road parking bay must be capable of being widened to 3.3m (excluding garages and car ports).
canopies must be provided to all principal entrances.
internal stairs must be a minimum of 850mm wide to allow a stair lift to be installed at a later date.
Bathrooms must be provided on every level that contains a bedroom.
Unless remotely operated, window handles are to be located between 450 – 1400mm above the internal floor level.
As mentioned these regulations do not apply to every development, and so, if you need more information, why not pop across to the Local Authority Building COntrol's website by following this link http://www.labc.co.uk/news/part-m-nutshell or contact us to discuss how these high level standards might affect your development.