Rhys Taylor has more than 40 years' experience in construction consultancy and is an experienced Building Surveyor/Structural Engineer as well as a Party Wall Surveyor.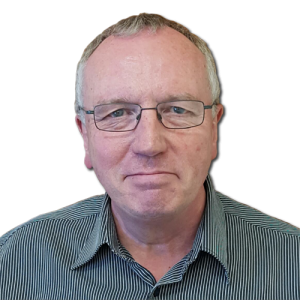 Rhys Taylor – Structural Engineer, Building Engineer and Party Wall Surveyor
He is experienced in structural design using various materials and is also a specialist in the assessment and remediation of structural damage. He has detailed knowledge of Building Movement/Subsidence, including Coal Mining Subsidence with more than 30 years' experience in surveying domestic, commercial and industrial buildings.
Rhys has provides Technical Expert Witness representation at Court and Arbitration hearings, including the preparation of detailed technical reports (to CPR Part 35 where necessary) and can offer assistance in Planning and Execution of Site Investigation Works.
Professional Qualifications
Corporate Fellow of the Chartered Association of Building Engineers (CABE), an Incorporated Engineer and an Associate Member of the Institution of Structural Engineers (IStructE) as well as a Corporate Member of the Faculty of Party Wall Surveyors (FPWS).
Served the CABE (formerly the ABE) for over 11 years both regionally and nationally, culminating in a term of office as international President of the ABE in 2008-09.
Regular speaker/presenter at seminars on Structural Pathology and on the Party Wall etc Act 1996.
Co-author of the textbook "Specifying Minor Works" (Spon, 2012) contributing chapters on "Neighbour Issues", including the Party Wall Act and Boundary Disputes.
Founder member of the Board of the Yorkshire & Humber Regional Body of the Construction Industry Council and is a Reader for the Queen's Anniversary Prize ~Awards for Education, and is currently a trustee of the CABE benevolent fund.
Rhys has been proud to have been invited each year to Chair the panel of judges for the LABC South Yorkshire & Humber Building Excellence Awards from 2009 to 2014.
Personal Life
Married to Anne and together they have two grown up children, Amy
and David. He has recently been promoted to Grandfather to baby Lilly.
Favourite Quote
I wish to report that tiles are missing from the outside toilet roof. I think it was bad wind the other night that blew them off.

Source: Local Housing Department Complaints