Our staff work closely with one other to provide Clients with a comprehensive building design service for almost any type of domestic building project, including loft conversions, extensions, garage or basement conversions, or we can design you a completely new house. It doesn't just stop there, we also have experience of designing warehouses, retail units, educational premises, even places of worship; the list goes on.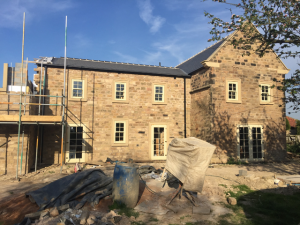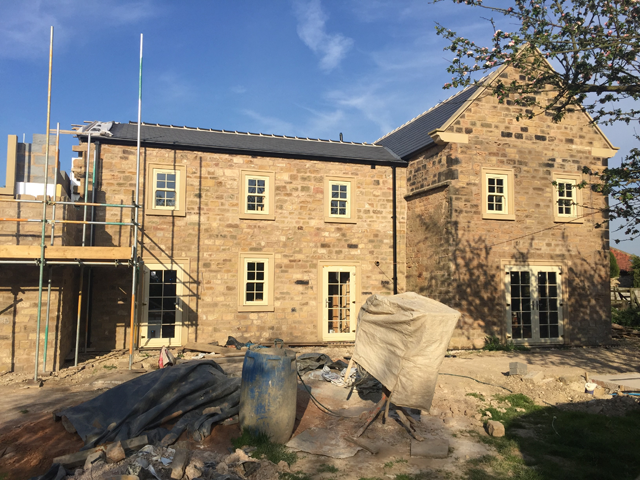 Whatever the size or scope of your project we shall be pleased to discuss it with you and explain how we can help you realize your dream and whether your project needs planning and/or building regulation approval.
We are often asked 'What's the difference between Planning and Building Regulations?' Certain schemes will require Local Authority approval under the Town and Country Planning Act. This Act is concerned primarily with the aesthetic appearance of your proposed development and its intended use. The Building Regulations are concerned with the more technical aspects of a building's construction, such as structural stability, means of escape in case of fire, thermal insulation, disposal of sewage and so on. More detailed information is available on the Government's Planning Portal website, including what to expect from the application process, however, if you can't find the answer you're looking for please don't hesitate to contact us.
So, how can we help you? Well, we generally prefer to make an initial site visit to discuss your proposals following which we commonly provide a firm written, no obligation quotation for our design fees. We will consider any project of any size – as they say, no job is too small for us. However, we concentrate on providing a high quality service – we will not "cut corners" on your project and it will receive our full attention at all times. We always engage our Clients fully in the design process; we are merely one part of the project design "team" and we concentrate on designing what our Clients want/need rather than wilfully imposing our own prejudices and preferences onto the design.
We can also provide you with structural design calculations – either for our own design projects or possibly, for a project where the design drawings have been prepared by another firm of architectural designers.
You can be assured that we will offer you a complete design package, including preparation of plans and specifications, structural calculations, all liaison with the relevant Local Authority departments and any matters relating to the Party Wall etc Act 1996. On medium-size projects we able to prepare Tender documents and Specifications and can assist in analysing the Tenders once returned by the prospective contractors. We can also assist with your project co-ordination and advise on matters relating to the CDM Regulations 2007.
Please be sure when comparing prices that competitors have included all the services mentioned above that may be relevant to your project so that you don't get hit with any extra costs later on that you weren't expecting.
What one of our recent clients had to say about us: –
 Many thanks for your help. It has been a case of a lot going on below the ground for not that much above! But it's transformed the place for us.
August 2013