As part of our Corporate Social Responsibilities we try to help Local Charities and Community Groups whenever we can.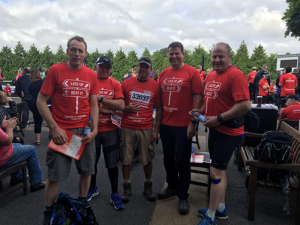 In the summer of 2016 we were very pleased to sponsor our Clients, Paul and Darren Gammons as they embarked upon a London to Brighton Trek with their colleagues on the 25th June 2016, a non-stop 100 Km walk. A true test of mental and physical endurance to raise money for the British Heart Foundation. Rather them than us!
Rhys has provided structural advice to the family featured in the BBC One series 'DIY SOS: The Big Build' to help transform their home in Blyth, Nottinghamshire.
We have supplied a prize for a fundraising Golf Tournament, as none of us play, organised by Anthony Kay at Lawrence Tatersalls to raise money for the Motor Neurone Disease Association.
We have assisted many others too, by providing Professional advice and/or services, including: –
Boythorpe Community Association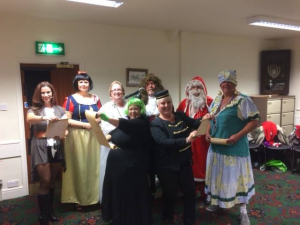 Michelle is the Secretary for Blu Crew, an independent fundraising group with primary ties to Bluebell Wood Children's Hospice. Since their inception in 2009 they have helped raise in excess of £100,000.00 for the Hospice alone and have assisted other worthy causes along the way, e.g. New Life Foundation for Disabled Children, Voluntary Action Rotherham, British Heart Foundation, Diabetes UK, etc, and they've even performed small Carol Concerts for residents at a Care Home in Sheffield not as a fundraiser, but purely for the resident's enjoyment.
So what does Corporate Social Responsibility mean to us….put simply, if we can help we will.